Unique upcycled jewelry by Christy Brinkman-Robertson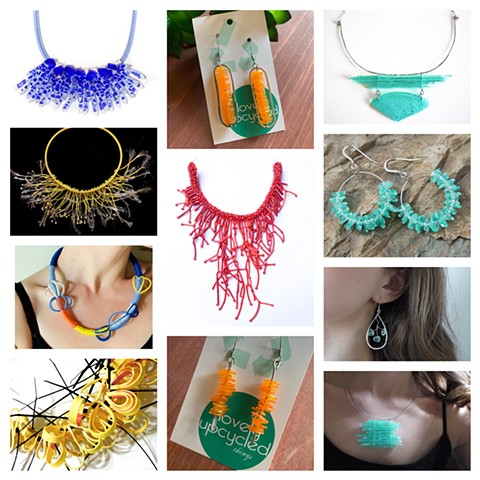 Welcome to my site!
I began this line of jewelry around 2012, and all works are made from materials that would probably have been discarded. It combines my background in art (BFA in Studio Art from Indiana State University), my love of jewelry, and my passion for recycling and upcycling.
See "CURRENT" gallery tabs under Portfolio for available pieces. Payment through the site via PayPal. Please feel free to reach out via email if any questions!
Like and follow on facebook and instagram (@lovelyupcycledthings) for updates on process/progress of my work.